Removal Companies Ponders End en1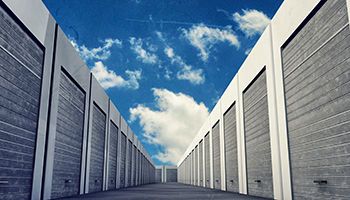 Benefits of Employing Professional Removal Companies
When it comes to moving, a DIY approach is not always ideal and can be stressful. One alternative is to employ professional removal companies for the task. There are many benefits to using professionals for the job.

First and foremost, professionals provide peace of mind in knowing your items will arrive at their destination safely and on time. Professional removal companies are experienced in packing, loading, and transporting large amounts of items quickly and securely. They understand how to manoeuvre around tight spaces without scratching walls or damaging furniture. Specialty items such as antiques and expensive electronics can also be professionally handled.

In addition to this, professional removal companies can save you time that would otherwise have been spent packing, loading, unloading and arranging items at the new location. Storage Ponders End employs highly trained and licensed technicians who know exactly how to load a truck with your items so they fit safely and securely while on the road - saving the back-breaking labour of lifting heavy weight yourself.


Secure Storage Solutions with Storage Ponders End

At times during a move, there may be too much stuff to transport in one trip or some items simply cannot come with you right away. This is where secure storage solutions from Storage Ponders End come in handy. Our long-term storage service offers custom solutions designed specifically for your needs. Whether you require us to store furniture, family heirlooms, or anything else for several weeks or even months - Storage Ponders End will provide for its safekeeping until you need it again.

Our modern storage facilities are monitored 24 hours a day by CCTV cameras and are accessible from 7am till 8 pm daily - so if any questions arise or if you need an item at any point within these hours - we'll be more than happy to assist you. We also offer climate-controlled units which are perfect for keeping sensitive items like paintings, musical instruments, woods and wines safe from extreme heat or cold weather changes.

Another great benefit of choosing Storage Ponders End's removal service is that we extended our services beyond the UK borders too! That's right - we can help bring your belongings all around Europe as well as perform local removals within the UK itself with utmost speed and precision. Get in touch today with one of our certified representatives on

to discuss all the services we offer here at Storage Ponders End.
---